THE DML CONSPIRACY
NEW SOUNDS. NEW AMBITIONS.  
"I am compelled to make music. I love the creative process of it. The ebb and flow of the art and above all, the story-telling". These are the words that describe the work of Dodd Michael Lede and his most recent incarnation The DML Conspiracy. 
Gathering world class musicians to his cause, Lede is always exploring the depths of his talent with a collection of music that not only navigates the diverse waters of rock, but transforms them into something unique and satisfying. Plundering a rich catalogue of inspirations, The DML Conspiracy migrate between classic rock renditions to a more traditional pop-rock sound that will appeal to audiences everywhere. 
His influences are borne out of a transitory existence amongst the very fabric of American musical culture. Originally from New York and spending time in Los Angeles before finally settling in Houston, Lede's blend of Americana, Southern Rock and Blues-tinged sounds are clearly evident in the songs he creates. Crafting immediately identifiable melodies that are an ear worm competing for your rock soul, his hooks draw you in and create unforgettable experiences that will stay long in the memory. 
2021 has certainly been a year to remember for The DML Conspiracy as they have released a cavalcade of tracks that truly defies expectations. Lede has certainly given his music the freedom to speak for itself and is proud of the work they have achieved so far. "There is a definite maturity to the newer music. I've been in rock bands for most of my life, but I believe my true legacy will be in the songs I leave behind". 
If you have been a fan of the music that Lede made before, there is no doubt that you will be thrilled by the work that The DML Conspiracy are putting out now. The songs that he has brought to the world are not just a thrown-together attempt to reinvigorate a career, but have been carefully crafted over time to transform his music into a ground-breaking experience for a new generation. "I had been writing and recording these songs over the span of a four-year period. I wanted people outside of my inner circle to hear what I had been doing and let them fly." 
That decision to break down genre-stereotypes and unite listeners with a diverse range of musical flavors in particular, has come to fruition with the release of their most recent tracks. With 'Anyone Else But You', DML Conspiracy really find their groove with Shawna Cole on lead vocals, and deliver a drama fueled rock ballad with bite. The singer-songwriter quickly followed up with a venture into pop-rock on 'Hollywood Ending', which has elements of Smashmouth, the Beatles and even a throwback to the complete musical excellence of pioneers ELO.  Radio friendly in every sense of the word, it clearly demonstrates that Lede is an artist at the top of his game. 
Determined to be the chameleon on the modern rock landscape, DML Conspiracy then return to a deep dive into rock boogie with the anthemic 'Back In This Space'. Brilliantly evocative of powerhouse rock tracks of days gone by, Lede has written a song for the ages. Blistering guitar work, supported by driving rhythms and vocals that are both inspired and cleverly articulated, are delivered in one brilliant arrangement that will honestly stand the test of time. 
A lot of the longevity and instant appeal of Lede's music is due to the lyrics he writes for his songs. These are no throwaway or glib cut and paste rhymes from a mind untested, but clearly represent the inner workings of a story teller with a penchant for descriptive word-play. "My lyrics tell the stories of my life and of the lives of the people around me. It comes natural to me and I honestly cannot tell it any other way". 
As the world wakes from its enforced slumber, The DML Conspiracy will be releasing music every single month to brighten the future landscape for a global audience. With glorious foundations already in place, expect to hear their work on the main stage as they bring music back from the ashes.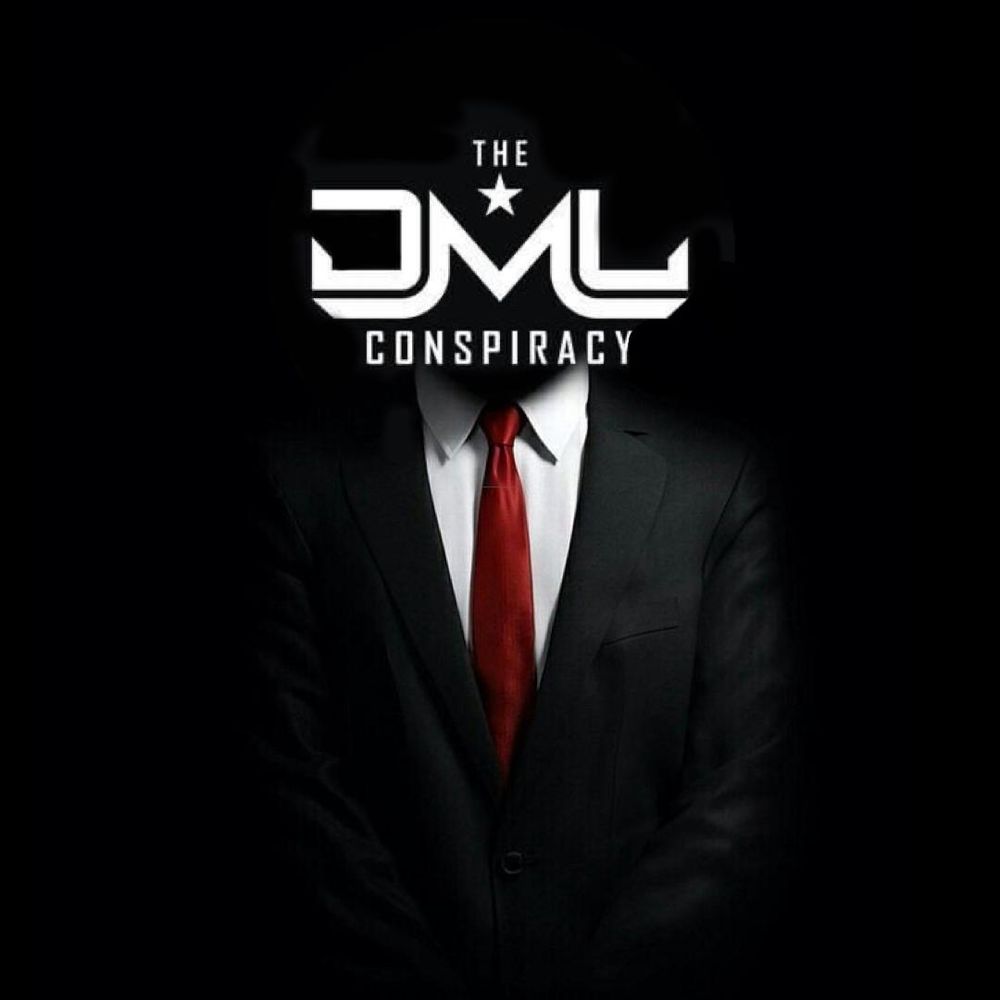 Shawna Cole
Lead & Backing Vocals
Where were you born?  I was born in west Texas, in a small town outside of Odessa.
How long have you been singing? I've been singing most of my life.  I can remember singing back when I was 6 years old, but I didn't start singing in bands until I was 22.
What made you want to become an entertainer?  I had a vivid imagination as a child.  I remember my brother and I would have pretend concerts on our front porch.  I would wear my black Delta Dawn dress and use a hair brush as a microphone.  We would sing along with the radio.  We would sing our little hearts out to anyone who would listen.  My parents nurtured my love of music and I've been entertaining ever since.
Name 3 people who influenced your music, and why?  There are so many, it's very difficult to settle on only 3, but I'll do my best.  Steve Perry was influential to me.  He had so much passion in his singing.  You could feel his voice down to your soul.  I also love, love, loved Stevie Nicks.  She had so much style and grace.  Pat Benatar brought out the rock side of me.  We typically listened to country when I was growing up, but Pat just made me want to belt out my vocals.  Of course, I loved the Eagles for all of their harmonies. I found inspiration in all of these artists.
What inspired you to pursue music?  I had a major crush on Jon Bon Jovi.  Watching him perform made me want to get up on stage.  I also loved the energy of Ann & Nancy Wilson.  Heart opened up the doors for women in rock.  And like I said before, Pat Benatar and Stevie Nicks inspired me to get up on stage. They all empowered me, as a woman to pursue my passion for music.
How do you connect with your fans to get them involved with your music?  Typically, I hang out after performances to meet and greet everyone who comes out.  I don't believe in strangers.  I make sure to introduce myself and become friends with the people that come to our shows.
What are some previous bands you've been in?  I have only been in 3 other performing groups.  In Odessa, I played in a band called Take Two.  Then I moved to Houston.  I met Dodd in a band called Bare Necessity.  We sang together in that band for several years.  I have also done some work in another trio with my friends Ruben & Misty.  I did some background vocals in Dodd's previous band, The DML Cartel, but I wasn't really part of that band.
What do you see in store for The DML Conspiracy?  As soon as we can get back on stage, I am sure that we are going to play live like crazy.  We are all itching to get back on stage.  I'm sure we will also continue to write and record new songs.  Dodd is always writing.  He never stops creating.
What first got you into music?
We used to listen to a lot of radio when I was younger.
Do you do any other music outside of the band?  I have been DJ'ing most of my adult life.  I do weddings, birthdays, and special events.  I do it all.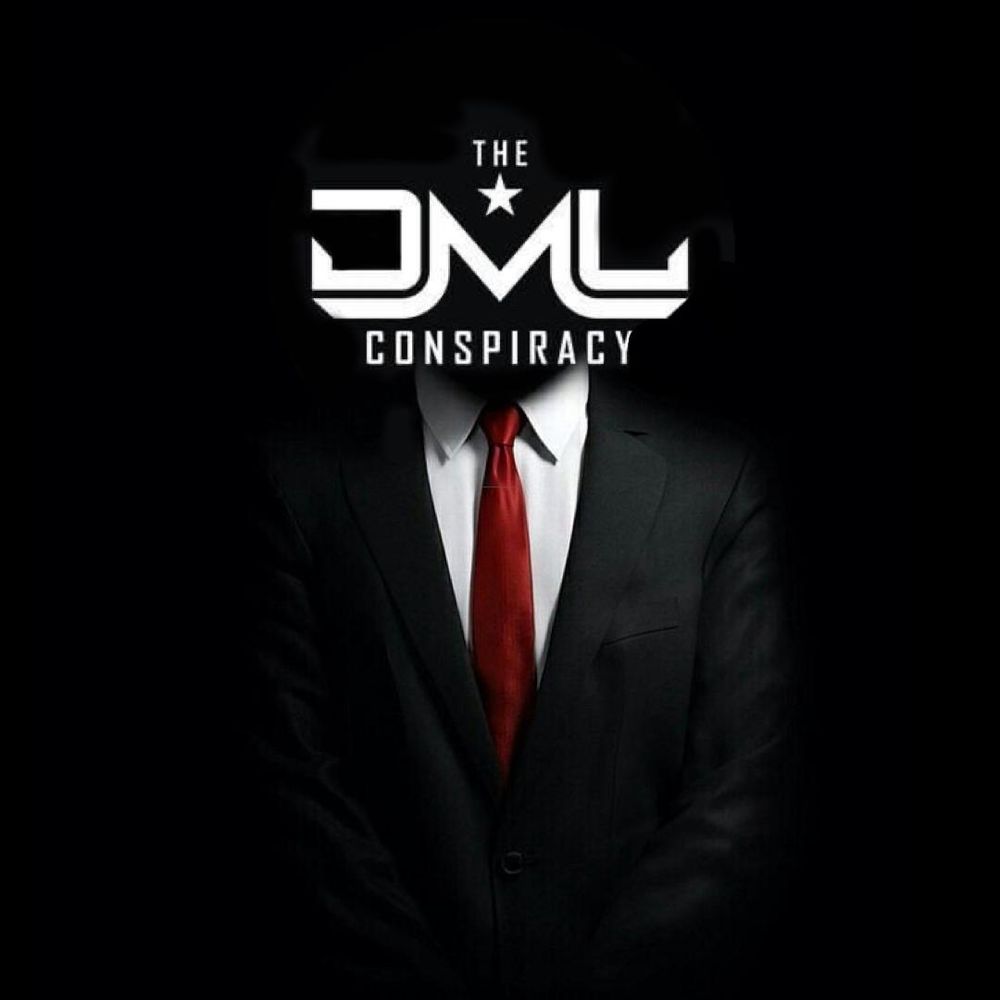 Robert Perez
Guitars & Backing Vocals
Where were you born?  Galveston Texas. 
How long have you been playing guitar  Since I was eleven. 
What was your gravitation to play guitar  Beatles music played in our house. My Uncle played in a band and made a record which back in the day was not easy. 
Name three people who have influenced your music, and tell us why?  My Dad showed me my first guitar chords.  My uncle who I mentioned. Also, when I was a ten there were some local guitarists that were ahead of my playing ability.  Jamming or watching those guys was a learning experience. 
What inspires you to make music?  In the first place it is the guitar.  I used to see a guitar in a music store and wish I had one.  Next it was the records I listened to as a kid.  Kiss, Van Halen, UFO, The Beatles, and more. 
How do you connect with fans and get them involved in your music?  In the early days it was just play as much as possible.  Today you have to network and market yourself ,and still play as much as possible. 
What are some previous bands that you've been in?  I played in some local cover bands like The Slags & Victims of Virgo.  And some original projects like 19 Good Bones, Sister Moon, Your Shrine, and briefly with local country artist, Heather Rayleen. 
How would you describe yourself? I am a private, quiet introvert, who loves making  music, and who enjoys learning new things. 
What do you see in store for the future of The DML Conspiracy? I'd like to take this to the next level, growing an audience, fans, and mostly the live performance experience. 
Do you have any additional sites where your music can be heard?  At this time, just my cover band site www.vovband.com.  Hopefully this will eventually morph into my own original band project.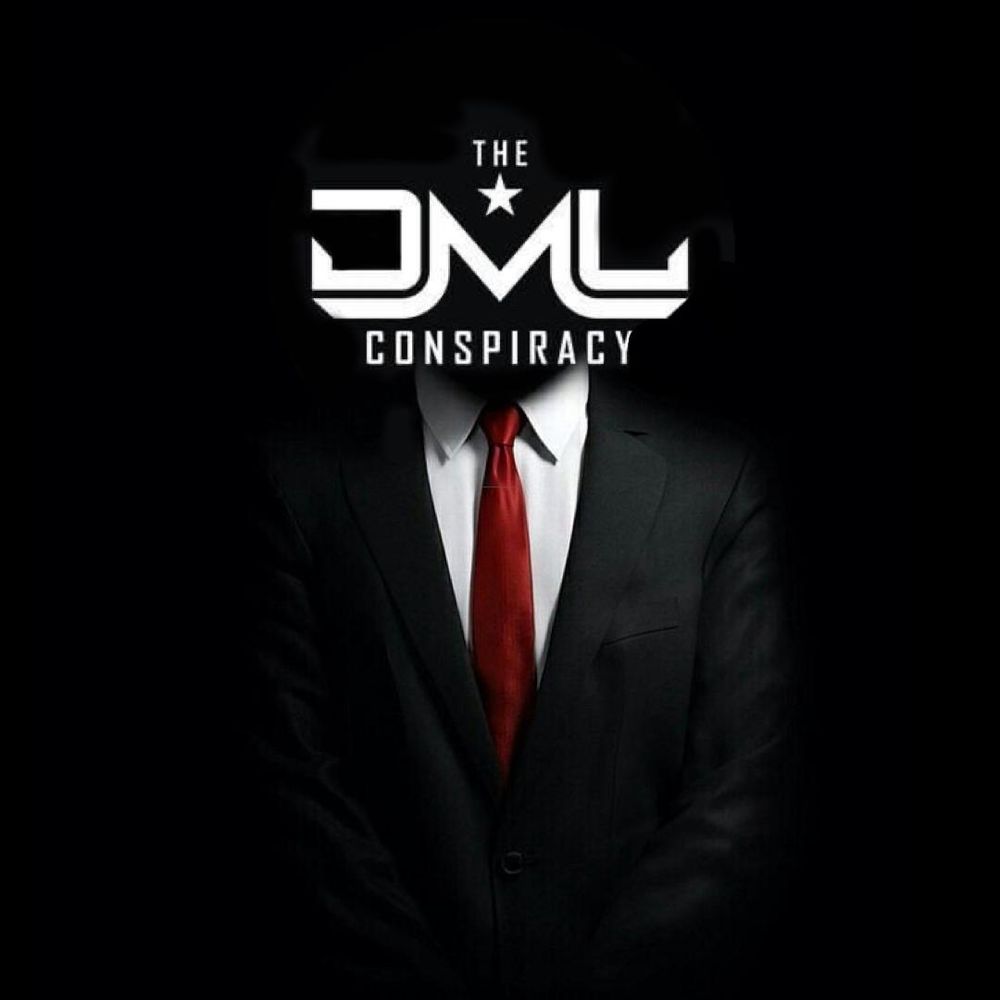 Andy Zuniga
Drums
Where were you born?  Houston, Texas
How long have you been playing drums?  I started playing drums around the age of 13, so it's been a while.
What was your gravitation to play drums?  I went to a family party when I was about 12. There was a band playing, and the drummer was a kid about my age. I was focused on what this kid was doing and thought, I can do that. I asked my dad for a drum set, and too my surprise he got me one. 
Name three people who have influenced your drumming, and tell us why?
1. Alex Van Halen – For his drum sound
2. Neil Peart – For his creativity
3. Keith Moon – For his recklessness
What inspires you to make music?  Playing with really good musicians.  As a drummer, I'm more of a role player so I have to rely on the songwriters.
What are some previous bands that you've been in?  Throughout the years, I've played in some really good local original bands. Unfortunately, they didn't have the staying power.  I've also played in some really good cover bands to make a little side-money. I'm currently playing in Victims of Virgo (party cover band), Blackout (classic rock cover band ), and of course, The DML Conspiracy
How would you describe yourself? Shy, with an odd sense of humor, and very good looking. LOL.
What do you see in store for the future of The DML Conspiracy?
The tunes are really good, the musicians are really good, and it feels really good. I'm not Nostradamus, so I can't predict the future, but I am definitely on board for the ride.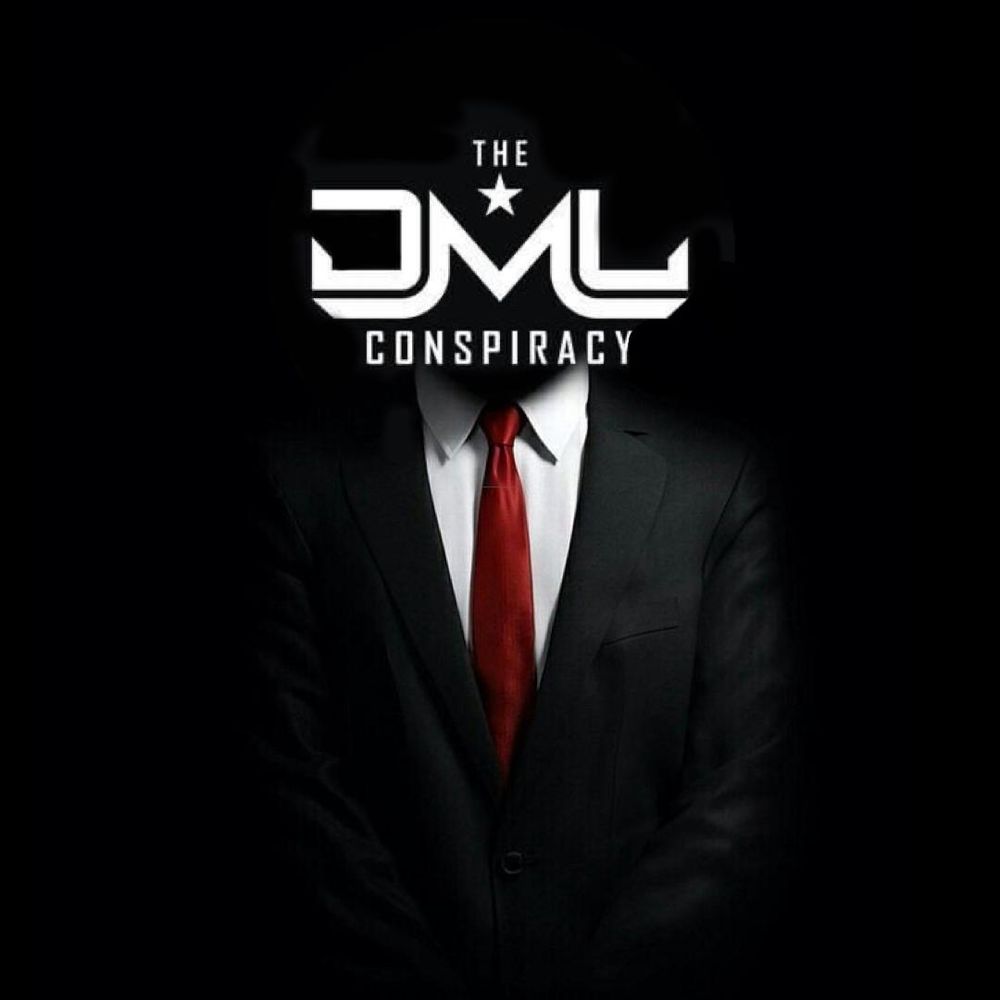 Mike Garrett
Bass
Where were you born?  Carlisle, Pennsylvania, but we moved to Chicago when I was 6 and came to Texas when I was 18.
How long have you been playing bass?  40 years
What was your gravitation to play bass?  In junior high, I saw John Entwistle, the bass player from the Who on TV and knew that that was the instrument I wanted to play.
Name three people who have influenced your music, and tell us why?
•    Albert Lee (great session country guitarist) – I grew up listening to Albert Lee and always loved how articulate and clean he played.
•    John Entwistle – His approach to the role of the bass in the Who had a big impact on my playing. His ability to improvise live almost like a jazz musician influenced me tremendously.
•    Pino Paladino – I first heard Pino Paladino with Paul Young in the 80's and was blown away by his lyrical, fretless bass playing. His ability to adapt to any musical situation is something I strive to do in all of my musical endeavors. 
What inspires you to make music?  No matter how technology changes, nothing can emulate or take the place of the live music experience and the connection between performer and audience.  
How do you connect with fans and get them involved in your music?  Be as prepared as possible for each performance. 
What are some previous bands that you've been in?
•    Kolo-Garo – local Chicago cover band in the '80s (I joined when I was 16) – band opened for Ted Nugent and .38 Special.
•    SledgeHammer (rock/pop)
•    Dangling Units (punk)
•    Blackout (rock)
•    Liberty Opry Band (country/50's & 60's/Motown)
How would you describe yourself?  As a solid, dependable player and I have been blessed to have worked with many wonderful musicians and performers.
What do you see in store for the future of the DML Conspiracy?  With so many great songs played by such quality musicians, this band is going to go far, locally and beyond.
Do you have any additional sites where your music can be heard?  Not yet, but hopefully soon.