The Stories Behind The Songs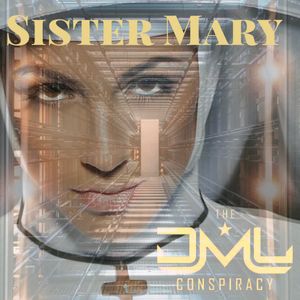 Something About Sweet Sister Mary
My life-long best-friend spent 17 years in prison for a crime that he did not commit. He was an up & coming musician/artist with a promising future, but he made a bad relationship decision that cost him everything.   
The songs I've been writing recently are based on actual events. The names have been changed for legal purposes. I have been given permission to tell this story by the people that matter the most to me. I honestly believe that Mary and her girlfriend will never intentionally or willingly listen to my music, and the truth should be told regardless of the consequences. 
(Any similarities to your personal stories are completely coincidental. This song is not about you.) 
Mary had a typical childhood growing up. She came from a middle class family and a loving home. She had lots of friends and she was a good student. When she was eight years old, tragedy struck. Her father died suddenly and it altered the events of her life and sent her down a spiraling path. She started to act out her anger and she went into fits of rage.  Her grief was understandable, but she was never really able to recover from his loss.   
Her mother remarried when she was 10, and she became increasingly uncontrollable. It was gradual, but her behavior continued to decline. By the time she was a teenager, she was a holy terror. She turned to alcohol and prescription pills as a way to cope. Mary was in and out of various rehabs before she was 16. She financially drained her mother and her step-father.   
But Mary was an extremely pretty girl. She was smart and she was talented. She looked like a young Tawney Kitaen with her strawberry blonde hair. She had plenty of motivation and drive when it came to pursuing the things she wanted.  She had no difficulties with boys, much to her mother's dismay. She would eventually acquire a reputation that she wore like a badge of honor.  She was determined, and unstoppable. 
In 1983, at the age of 17, she ran away and found herself in Los Angeles. She had a pen-pal that lived in Hollywood and he allowed her to come live with him. He was 10 years older than she was. Rent was paid in trade. 
Mary had dreams of becoming a singer. She idolized Pat Benatar and Heart. She wanted to follow in their footsteps and show the world that women could rock as hard as the boys.  She made her mind up and nothing was going to change it.  It was a very stereotypical story of what the 80's were like.    
She struggled with her music career, spending time in and out of various bands, but it was difficult for a female in this industry to be taken seriously.  She couldn't make the necessary connections to break into the big leagues.  A lot of promoters and booking agents promised her success only to take advantage of her naiveté.  This became the world she would grow accustomed to, but she was definitely learning how to adapt in this concrete jungle. 
She did what she had to do to survive. She lied about her age and got a job as a dancer. It was supposed to be a temporary gig until she could catch her big break, but she found that making fast money came very easy. She was definitely good at it. She developed a clientele of regulars.  There were no false pretenses, they came through on their promises and there was always money to be made. 
One of her regulars introduced her to a young man named Jacob.  Jacob was a small-time pimp and wannabe music producer/manager. He was young and good looking and he often bragged about having ties to the mob.  He saw opportunity with Mary, and he seized the moment. He took Mary in and together they would come up with the blueprints for her music career.  By this time, Mary was in complete control of her destiny. 
I met Mary on a few different occasions. I was with Devin when they first met. We met her at the Whiskey on the Sunset Strip in LA.  She was the self-proclaimed "Queen of the Hollywood Underground".  She was definitely confident and infamous in the LA music scene.  
I thought she was beautiful and she was very charming, but Devin was definitely intrigued.  It was easy to see.  
Devin, myself, and Devin's roommate, Andrew spent a good deal of the weekend with her talking music, bands, Los Angeles hot spots, and everything related to the above.  She was dynamic, but we had no idea of her history at the time. We had no idea of the nightmare that was about to unfold, a nightmare that shattered the hopes and dreams of one of my closest friends.