The Stories Behind The Songs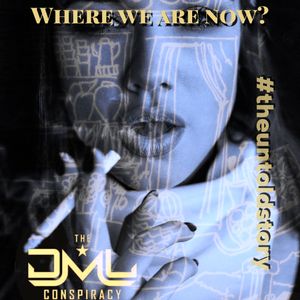 Where We Are Now
Devin spent 17 years in prison for a crime he didn't commit. His only real mistake was crossing paths with Mary. I honestly believe that she loved him in her own way, but she was too deep in her own lies to undo what she had already set into motion. 
In 2011, Devin was released from prison when new evidence was discovered, proving his innocence.  He was 43 years old. I went to visit him at his sister's house in Rochester.  It was during the summer.  I remember it was very hot while I was there. 
Devin had aged considerably.  He was a very different person.  Prison had taken a hard toll on him, he had changed.  He didn't know what he was going to do.  He had been away for so long and so much had changed in the outside world.  It was all overwhelming for him.  
He didn't want to discuss the details of his years in prison.  I really couldn't blame him.  I asked if he had intended on getting back into music, but he just said that life was now his past.  He told me that was a young man's game.  He was just going to try and find a job and make the best of what life he had left.   
Devin found his sobriety while in prison.  He was clean and very intent to remain so.  But his drug usage had taken a physical and mental toll on him.  He was broken.  It was difficult to see him like this having known a different version of him in our youth.  He was tatted up. His features were hardened. 
He was looking for work, but there wasn't much available to him as an ex-con.  
When I returned home, we stayed in touch a while.  One day he told me he was going to be getting his own place real soon.  He never mentioned where he was going, but he said, more than once, that he needed to find something a little more secluded.  And then one day he was gone, and I never heard from him again.  I think about him often.  
I've reached out to Nora and Eddie. They had married while Devin was in prison.  I'm sure that was difficult for him, but he seemed to be ok with it.  They hadn't heard from him either.  He just disappeared.  I don't know if he's still alive, but I want to believe he is. That he is just laying low.  
During our conversation over those last couple of years, I had told him I thought he should tell his story; maybe even write a book about it.  But he had no desire to relive the experience.  We talked about Mary a little.  I could tell he still wasn't over her.  He told me she had come to visit him in prison a few times.  She apologized to him for what had happened.  He found a place in his heart to forgive her.   
I told him I had written a few songs about his experience.  I shared the songs with him.  I was angry and I wanted to tell his story, even if he didn't.  He made me promise several times that if I was going to publicly talk about what had happened, I would have to wait for his mother to pass.  He was embarrassed by the whole situation.  He didn't want his mother to have to relive any of that embarrassment.  I promised him I would uphold his wishes.  
Devin's mom passed quietly in her sleep in September of 2019.  She died from natural causes.  She was 72.  I spoke with Nora, Eddie, and Devin's brother.  I still talk to them, and Andrew, on a regular basis.  I told them what I wanted to do, and they each gave me their blessing.  I also follow Devin's other siblings on FB.  I keep up with them through their posts, hoping that one day they might reveal a prodigal son's return home. 
I'm not sure what I think will change by sharing this story.  Devin was a major part of my life as a young adult.  I just want to remember him, and honor his memory.  I don't know whatever became of Mary & Isabel.  The outcome was tragic, but there were a lot of great memories before that.  
I was thinking if actors and athletes can use their positions to promote their political and religious platforms, then maybe, just maybe, I could use my position to tell my friend's story.  Cheers to you Devin, wherever you are.